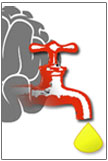 94KEY'S BRAIN DRAIN!
With Mike Mason every Monday through Friday! 
Culligan Shaw Quality Water ~ 25 Gallons Prepaid Water Card
La Luz Cart-Away Concrete ~ Coast Liner Lock Knife
Mission Billiards ~ 1 Evening of Pool
Loco Credit Unit ~ Leather Coin Purse

94KEY'S COFFEE BREAK QUIZ!
Every Afternoon, Monday through Friday!

Western Ace Hardware & Point S Tires ~ Miracle Grow Weeder
Brown Bag Deli ~ Medium Sub
Otero Federal Credit Union ~ 2 GB USB Drive
Blue Stone ~ $10 Store Certificate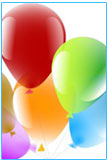 BIRTHDAY & ANNIVERSARY BASH
Winner Drawn Every Friday Receives A Prize Pack!

CJ's Si Senor Restaurant (Meal & Beverage for 2)
Mountain View Dental (Electric Toothbrush)
Dollar Boots and Jeans (Gift Certificate)
Alamogordo Flower Company (Pre-Made Arrangement)